2024 High Country Enclosed Cargo 8.5x20 - 7082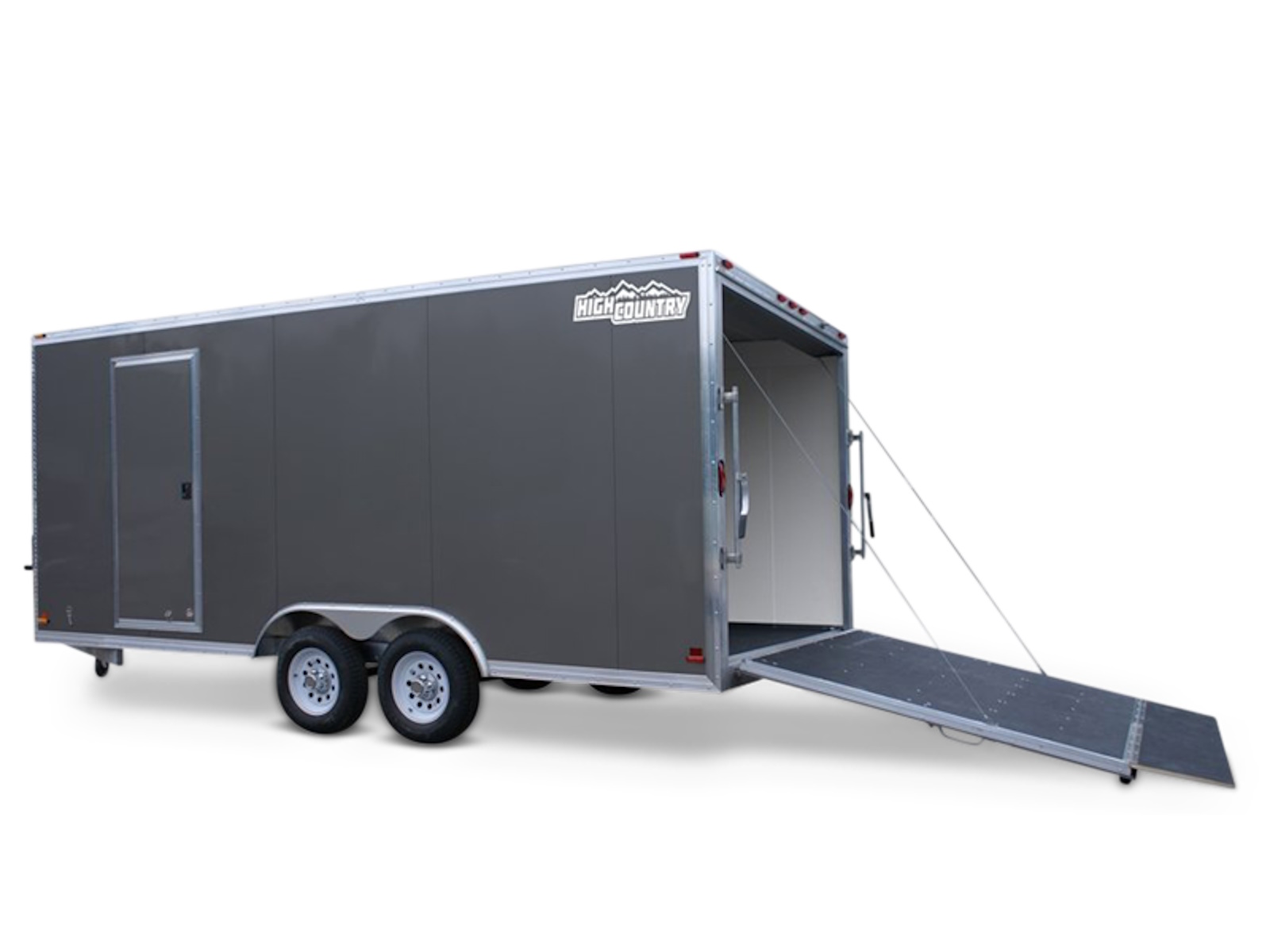 Our Price
$18,577
MSRP $20,434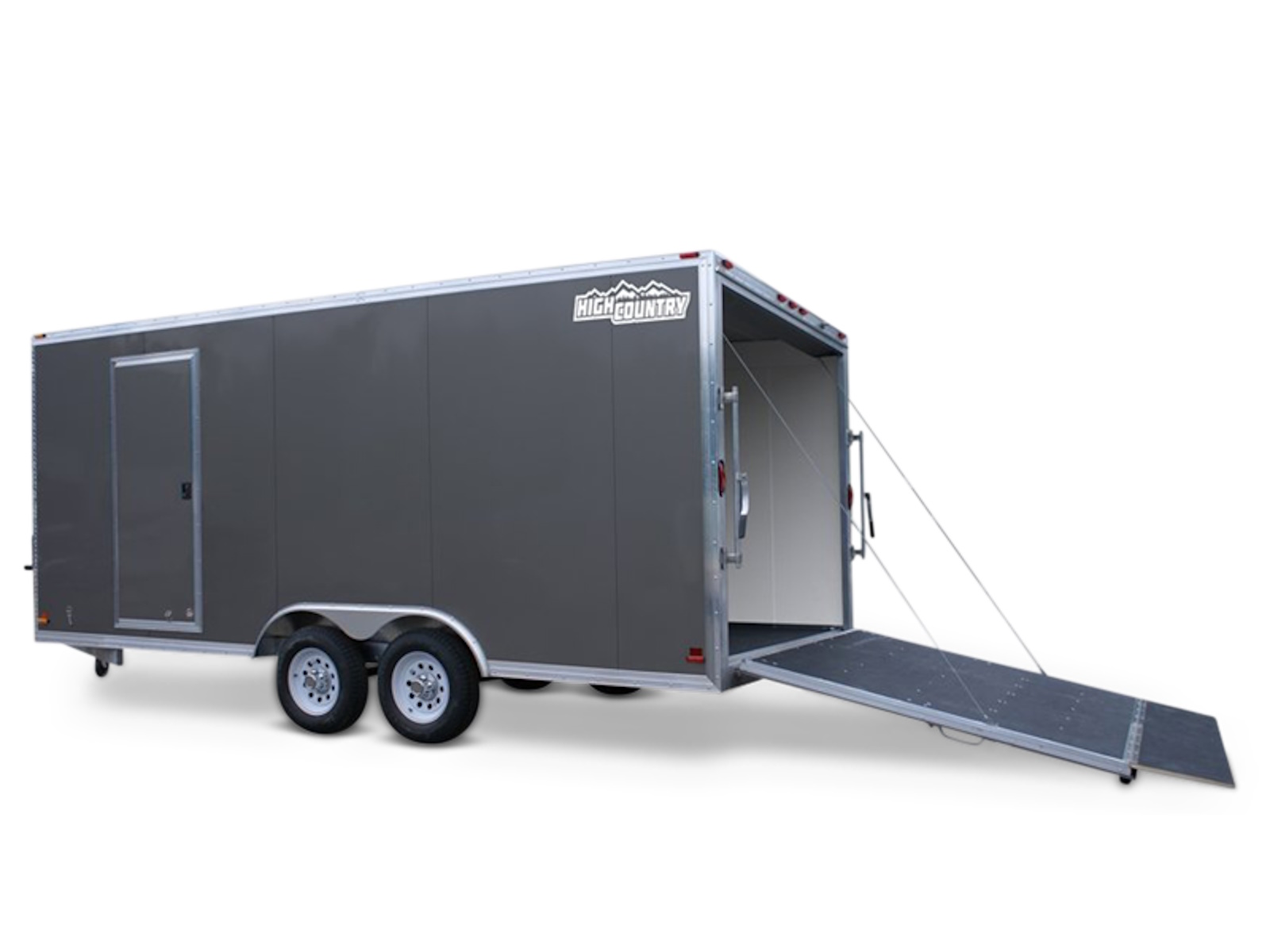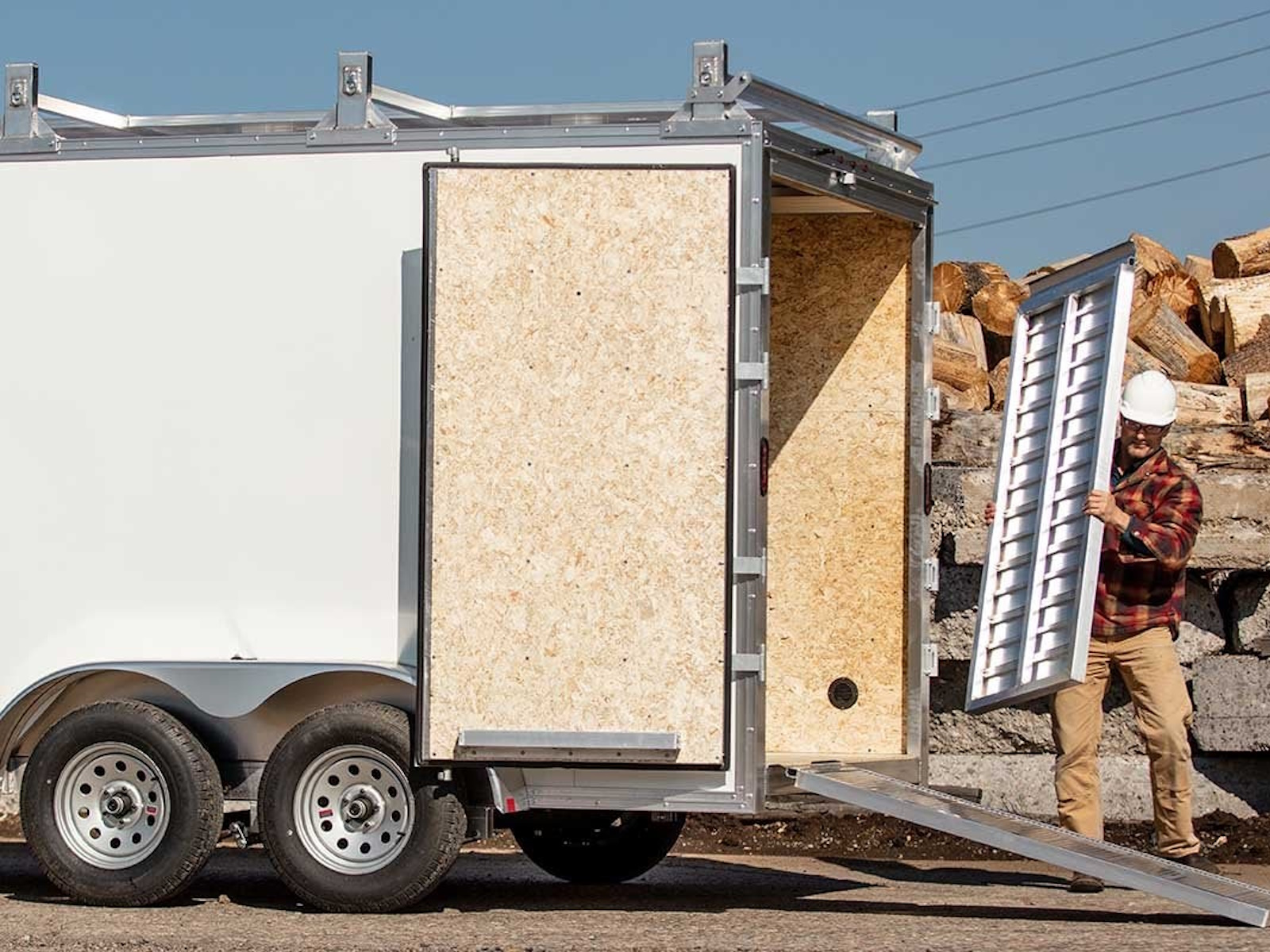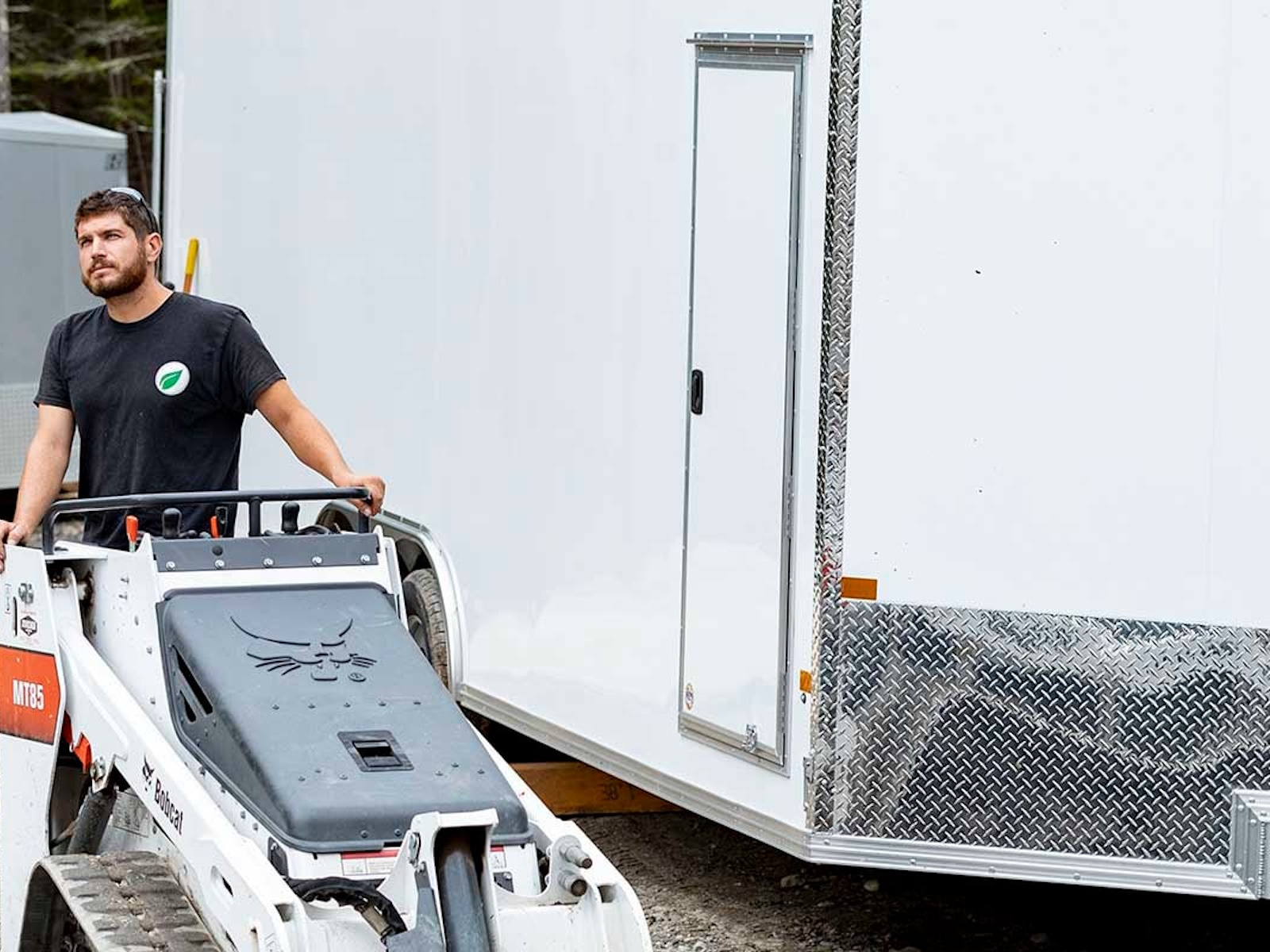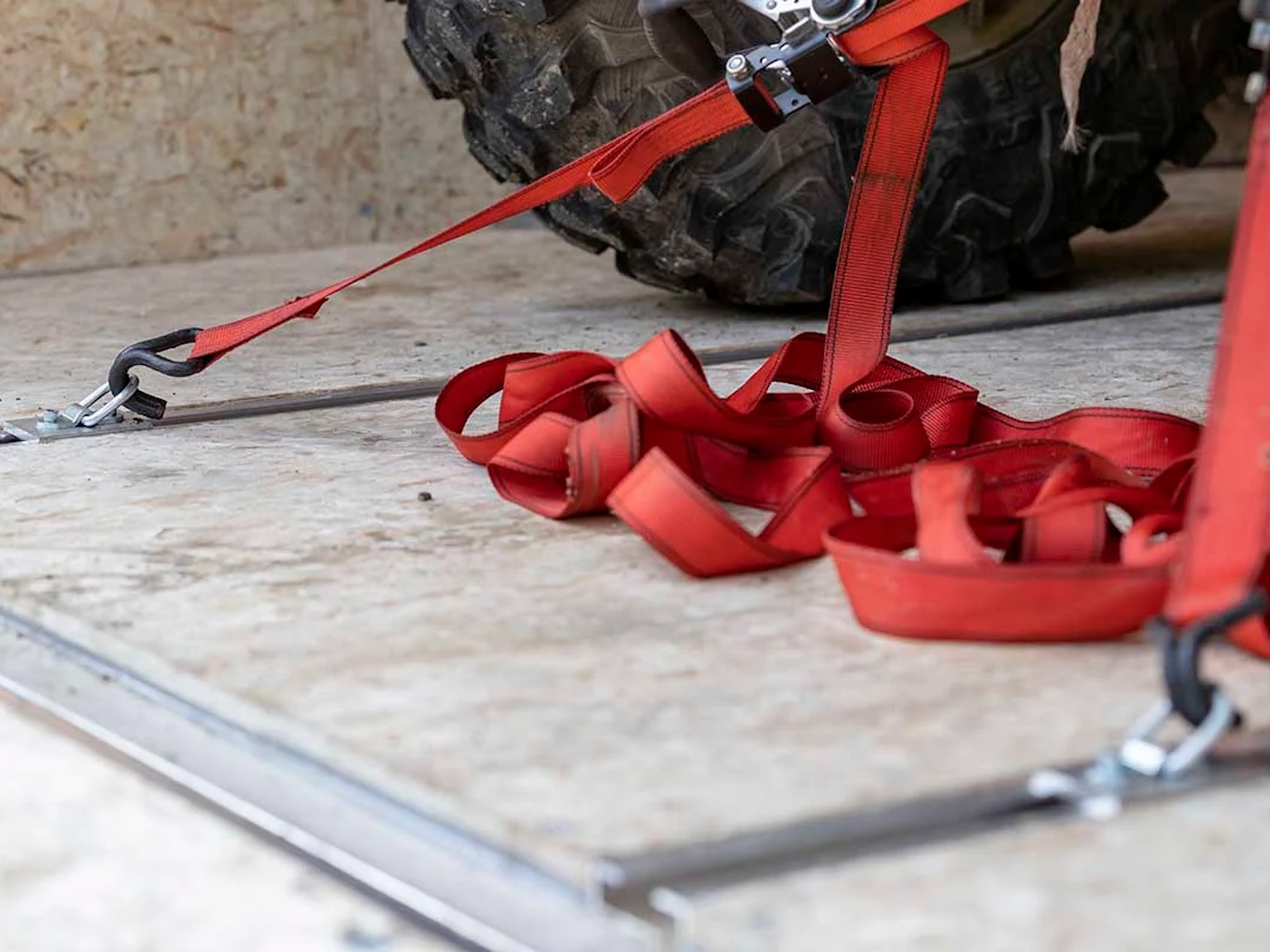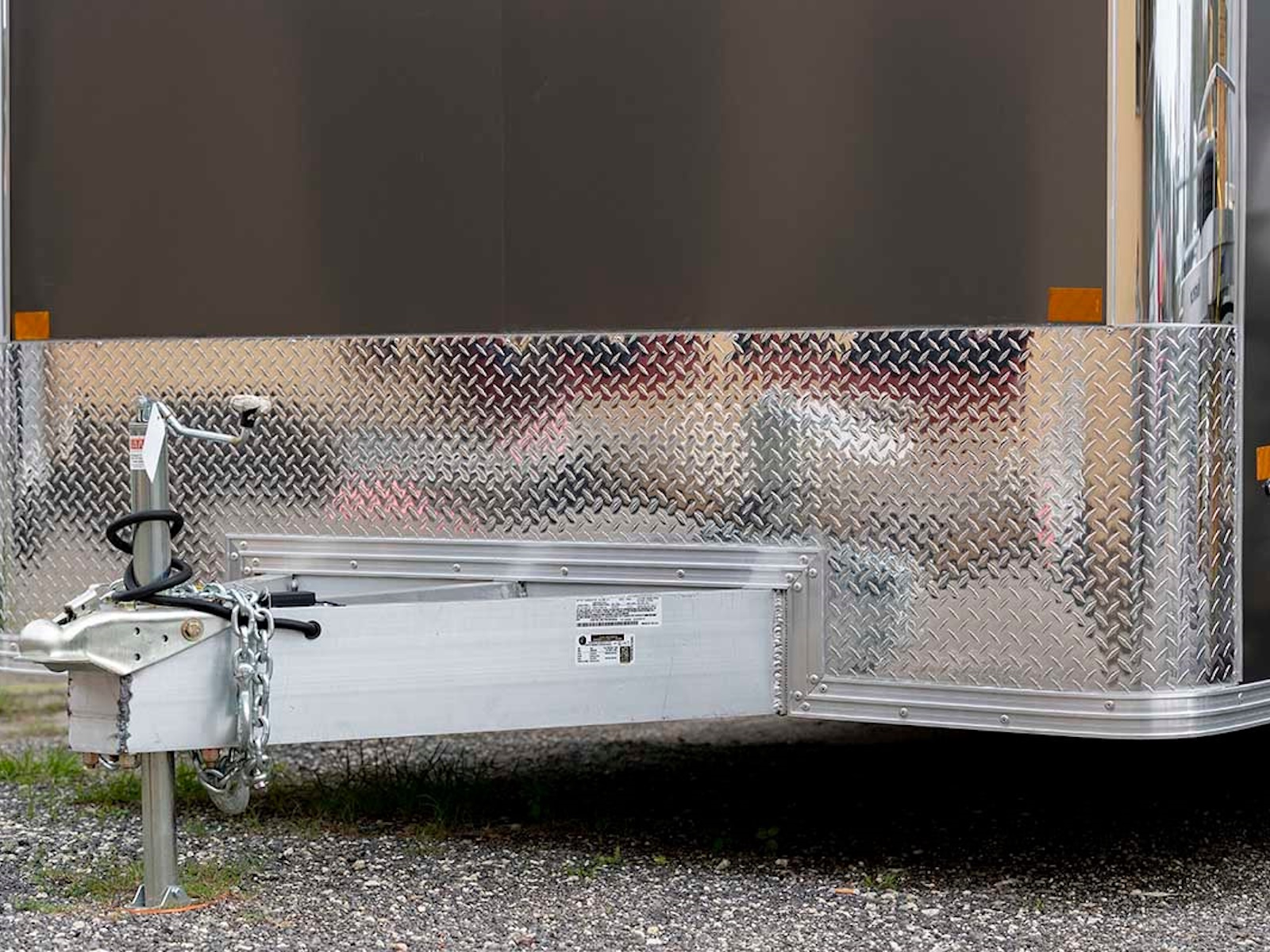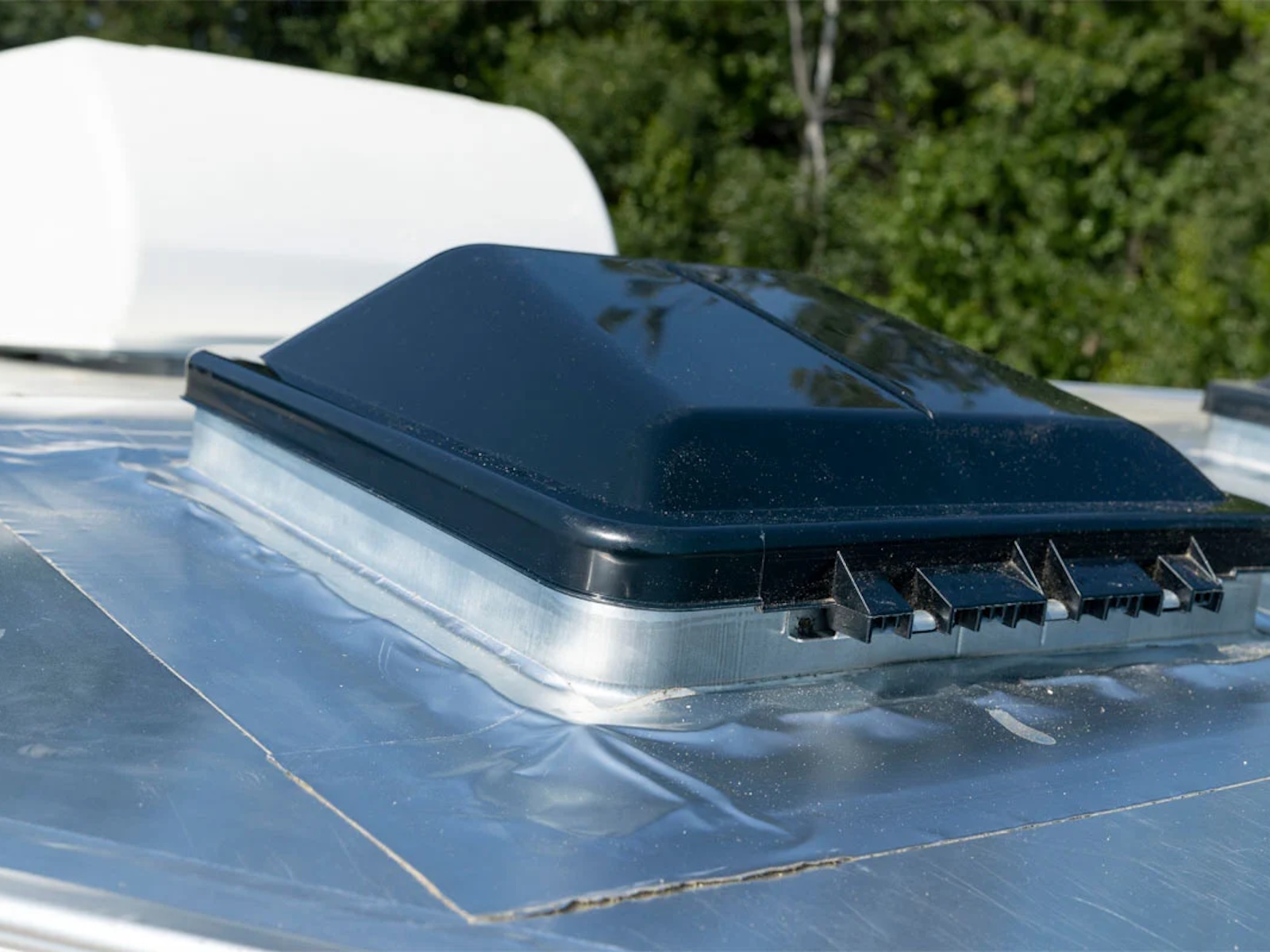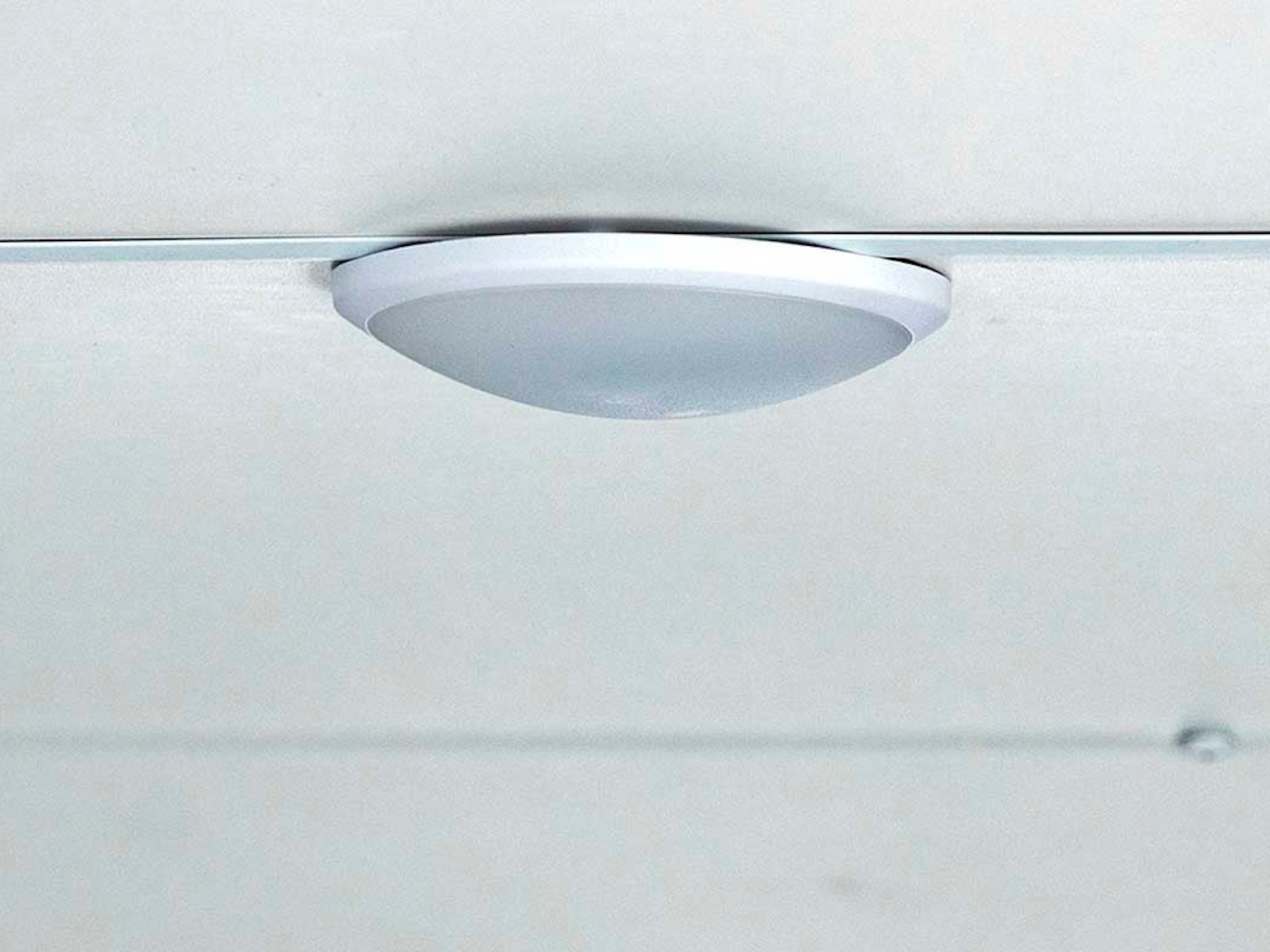 Description
2024 High Country ENCLOSED CARGO 8.5x20
ENCLOSED CARGO TRAILERS
With water-resistant decking, convenient dome lights, and better fuel economy, this trailer gets your cargo where it's going.
All Aluminum Construction
Lighten your load without sacrificing strength with all-aluminum construction, and enjoy your long-term investment rust-free.
Water Resistant Decking
Your trailer floor needs to stand the test of time and weather the elements. Our water-resistant decking is built to last.
Interior LED Lighting
Why stumble around in the dark? Bright interior LED lights make it easy to find your way around inside the trailer at night.
Double Barn Doors
Need unrestricted access to the cargo in your trailer? Our double barn doors offer exactly that, swinging fully open and out of the way.
Side Access Door
The handy side access door lets you enter your trailer to fuel a vehicle, grab some gear, tie down cargo, and more - all with ease!
Roof Vent
It's never fun to get things done inside the trailer when fumes are trapped inside; improve airflow without opening all the doors.
24" Stone Guard
Protect your trailer from rocks, salt or whatever the road throws at it with a 24" stone guard panel made of tough, diamond plate steel.
Features Include:
All Aluminum Construction
16" O/C Wall & Roof Studs
24" O/C Floor Crossmembers
2"x3" Subframe Tubing (4'-6' Wide)
2"x5" Subframe Tubing (7'-8' Wide)
V-Nose Construction (4'-5' Wide)
Sloped V-Nose Construction (6'-7.5' Wide)
A-Frame Tongue (8' Wide)
Dexter Torsion Ride Axles
Exterior LED Lighting
Smooth .030" Bonded Side Panels
One-Piece Aluminum Roof
Roof Vent
Interior LED Lighting
3/8" Water Resistant Walls
5/8" Water Resistant Decking (4'-5' Wide)
3/4" Water Resistant Decking (6'-8' Wide)
Single Barn Door (4' Wide Only)
Double Barn Doors (5'-8' Wide)
24" Stone Guard
2000# Center Jack
Safety Chains
2" Coupler (4'-5' Wide)
32"x66" Side Door (6'-8' Wide)
A-Frame Coupler (7'-7.5' Wide)
Polished Aluminum Fenders (8' Wide)
Roof Vent (8' Wide)
(3) Interior LED Dome Lights w/Switch (8' Wide)
Limited Lifetime Warranty
---
Dealer Notes
Porch
3x6' Concession Window W/ Glass & Screen
Serving Shelf
50AMP Electrical Package
A/C Wired
Finished Walls & Flooring
---
Info
---
Specifications
---